The expandable rubber jumper hose was the first automotive part that I can honestly say I got excited about. Well, perhaps cruise control came first. But let me explain.

When I started working for Acaplast, I asked my boss what parts the company had produced that he felt really proud of and that we should highlight in our communications. (In French the term "to highlight" is "mettre en valeur" and I think it's a more eloquent and precise expression, as it conveys the idea of putting something in its place of honor, to show its value.)

The first thing my boss spoke of was a rubber hose that connects the fuel tank to the filler pipe (where you insert the fuel pump nozzle when filling up your car). It's a part that Acaplast developed for a German sports car manufacturer and which has now been in use for several years. OK, I thought, so what's so special?

Well, this is a rubber pipe made of NBR/PVC, so it's flexible and folds in on itself, making it quite compact. (SAVES ON SPACE.) It extends on impact, so that the integrity of the fuel system remains intact. That means the pipe stays in position and fuel does not escape during a car crash, helping our client's vehicle pass crash tests. (IMPROVES SAFETY.) This is especially important in a sports car, where the fuel tank is at the front of the car, close to the driver. There's less chance of injury (limits chance of fire) and it's better for the environment (limits chance of fuel spillage and emissions). Good stuff.

And then it gets better…there's a new and improved version, too. Acaplast was tasked with re-engineering the jumper hose to limit emissions even more in order to meet the very stringent environmental regulations in California and Japan. Without this, the German sports car could not be sold in those very important consumer markets. (GOOD FOR BUSINESS.)

The result of this re-design was the addition of a light-weight inner tube made of FTPV, a fluoro-thermoplastic elastomer with very low permeability, but high flexibility. It bends, but does not crack when there is movement of the jumper hose, preventing dangerous emissions from escaping into the atmosphere. (POSITIVE FOR PEOPLE AND THE ENVIRONMENT.)

This is a multi-layered, cost-efficient "safety and pollution solution", in which the outer component prevents after-crash leakage to avoid fire hazard and the inner liner reduces permeation levels to 0.1mg per cm² per day (approaching the permeability of steel), reducing the vehicle's environmental impact. (MEETS ZERO EMISSIONS STANDARDS.)

Acaplast's multi-component jumper hose is made of various elastomers, which make it lighter than traditional metal hose pipes. And weight reduction means less energy consumed by the car, making it more efficient. (REDUCED WEIGHT = GREATER EFFECIENCY.) The three components which comprise the expandable jumper hose are not bound together in any way, which makes it much easier to separate the components for recycling or reuse. (LIGHTWEIGHT, DURABLE AND RECYLABLE PARTS.)

And because this was a reengineered part, two of the three components had already been manufactured before, meaning there was no need to spend resources on designing and creating new molds or to test the materials or design of these sections of the jumper hose. (R&D TIME AND MONEY SAVED.) Only the new FTPV inner liner, which further reduces harmful emissions, had to be developed from scratch.
ACAPLAST MULTI-COMPONENT EXPANDABLE JUMPER HOSE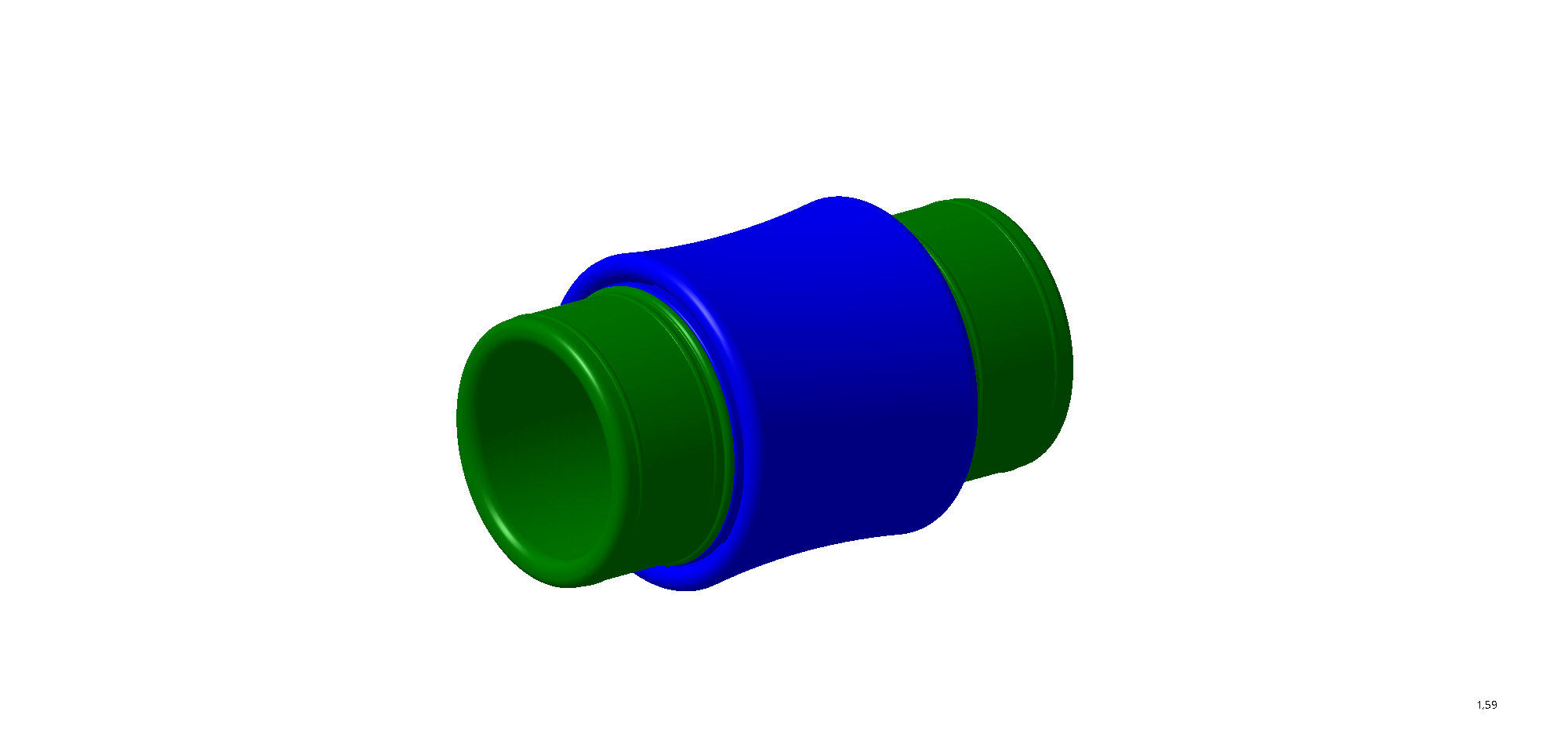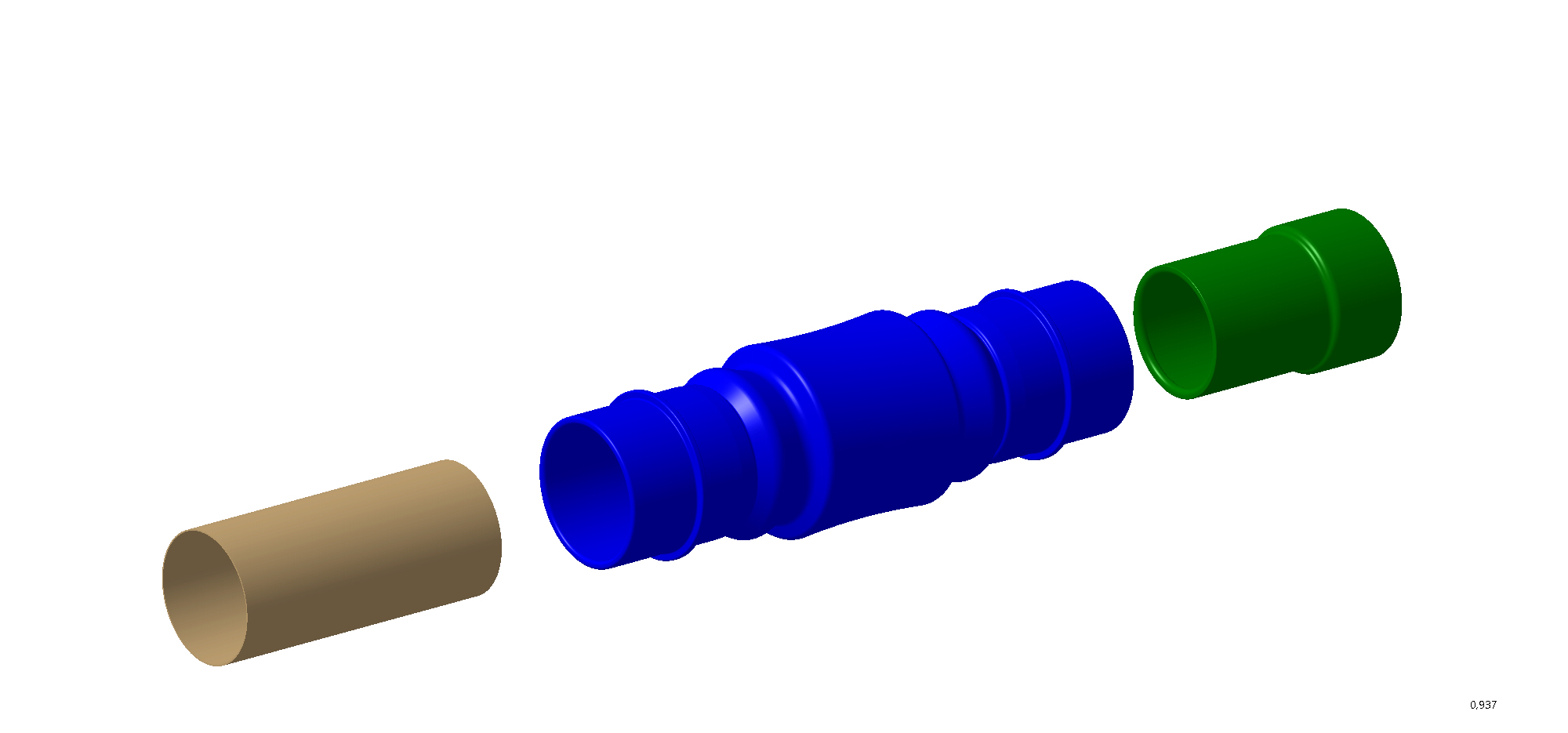 So, this is why I felt pleased to research and write about this particular car part. Here was a product that addresses environmental issues in an industry in transition, adapting to the demands of governments and consumers to make sustainability a priority. As a supplier to the automotive industry, as well as several other industrial sectors, it is Acaplast's responsibility to do its part in the move toward greater sustainable development. (GOOD FOR THE PLANET.) Acaplast looks forward to accompanying its clients, as they make the transition, as well.

TO LEARN MORE ABOUT ACAPLAST'S EXPANDABLE JUMPER HOSE, PLEASE CLICK ON THE LINK HERE: BLOG Expandable Jumper Hose

TO LEARN MORE ABOUT ACAPLAST'S APPROACH TO SUSTAINABILITY, CLICK HERE: BLOG Acaplast's Eco History